Product Description
(If you'd like for us to handle this for, simply send us your login info of your domain provider at us@audiopress.us.)
How can I change to the AudioPress nameservers for my domain?
To change the nameservers for your domain, do the following:
1. Sign in to your Namecheap account (Sign In option is available in the top hat of the page).
2. Select Domain List from the left side menu and click the Manage button next to your domain:

3. Find the Nameservers section and select your preferred option from the drop-down menu.
Select Custom and add the names of the two Nameservers, which will be sent to you after purchase of an AudioPress product.
Save changes using the corresponding icon: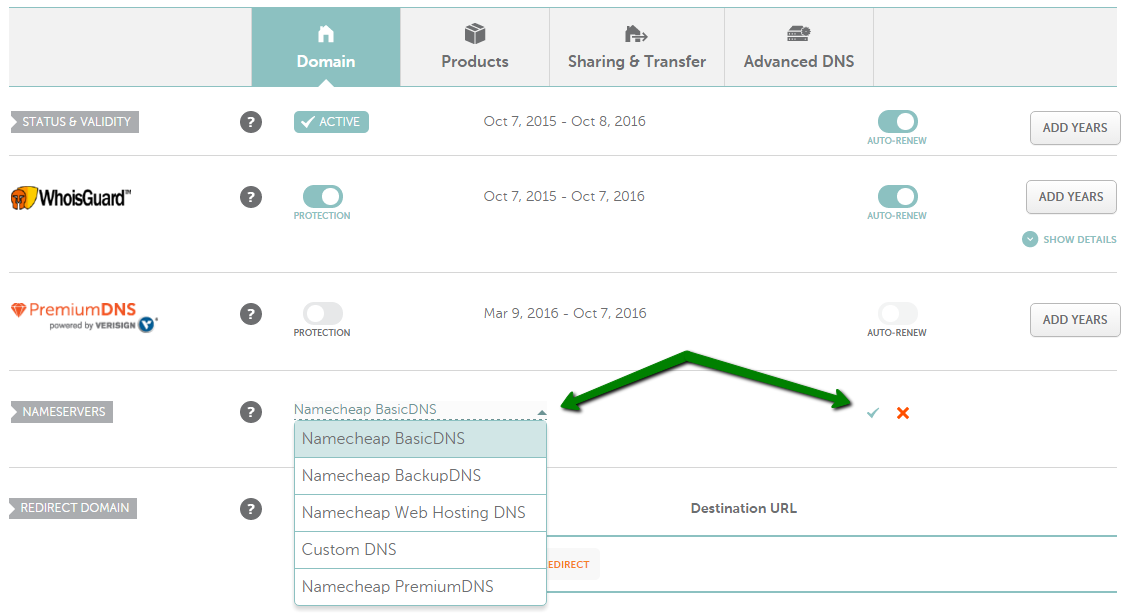 Nameserver changes are not instantly populated globally. Once your nameservers are changed, it may take up to 24 hours (more, in rare cases) for local ISPs to update their DNS caches so that everyone can see your website.
That's it!